Current Finds No. 2, 03.22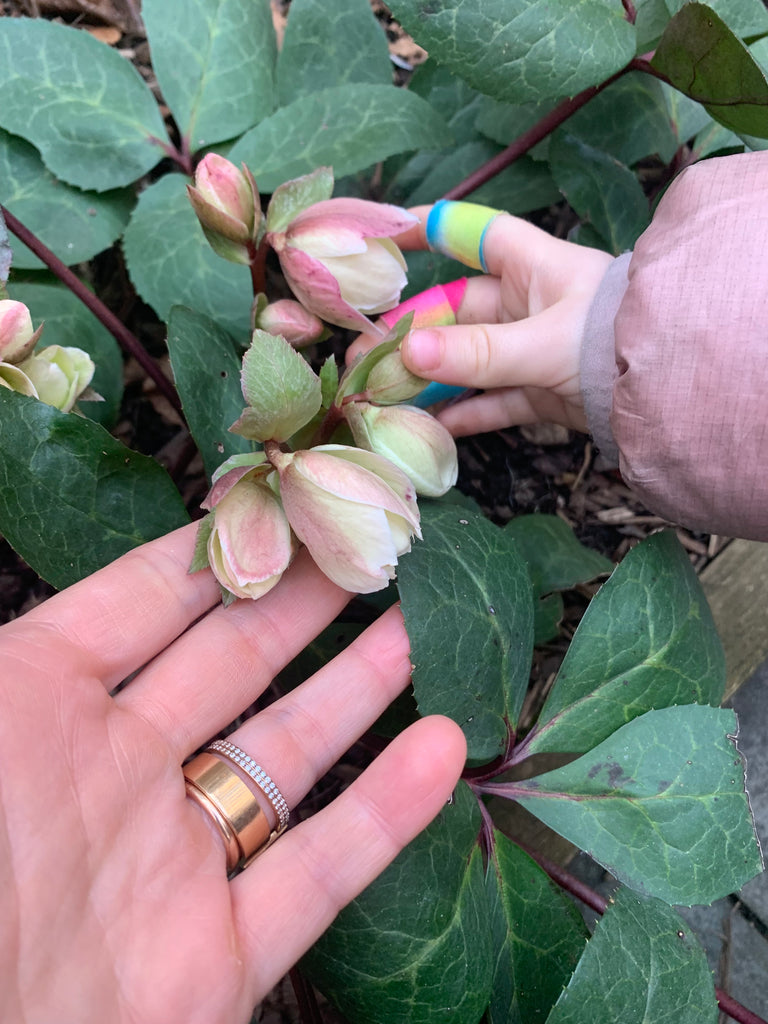 03/27/22
Plant: Every spring when I see the Hellebore in my backyard flowering I am so excited that the warmer weather is coming.  What a plant, it has been trampled numerous times by a crazy terrier and a toddler and yet it comes back year after year with so much life.

Garden: A recent visit to Wave Hill left me equally excited for the Spring.

Article: A good read with legendary textile artist Sheila Hicks.
Rest: Ceramicist Re Jin Lee is hosting Unwind, an all day ceramics retreat just outside of the city at her home in Pound Ridge NY in April and July.

Eating: I have been wanting to eat at Gem since it opened but unfortunately due to Alpha, Delta, Omicrom and the too many to count at this point variants, I haven't gotten the chance to. Im going to try for their new season starting on April 22nd, which will be a weekly changing menu of all vegetarian dishes.

Gallery: I am planning on taking a bike ride one afternoon to visit the gallery Summertime, a nonprofit 501c3 Art Studio and Gallery founded in 2019 that provides a platform for neurodiverse artists to tell their stories, show their work and make money.

Shop: We are often asked about small renovation projects at TPE so we are excited to now have across the street from us the newly opened Assembly Line. From interior design firm General Assembly the shop offers a curated collection of home renovation materials as well as design consultations.

Museum: The Whitney Biennial is opening on April 6th so seems like a good time to plan a visit. 

Clothing: I have become very obsessed with the socks from Comme Si, a perfect hybrid of style and function in an often overlooked item. Their newly launched button down is equally appealing, possibly the perfect piece for uniform dressing.