Current Finds No. 4, 05.22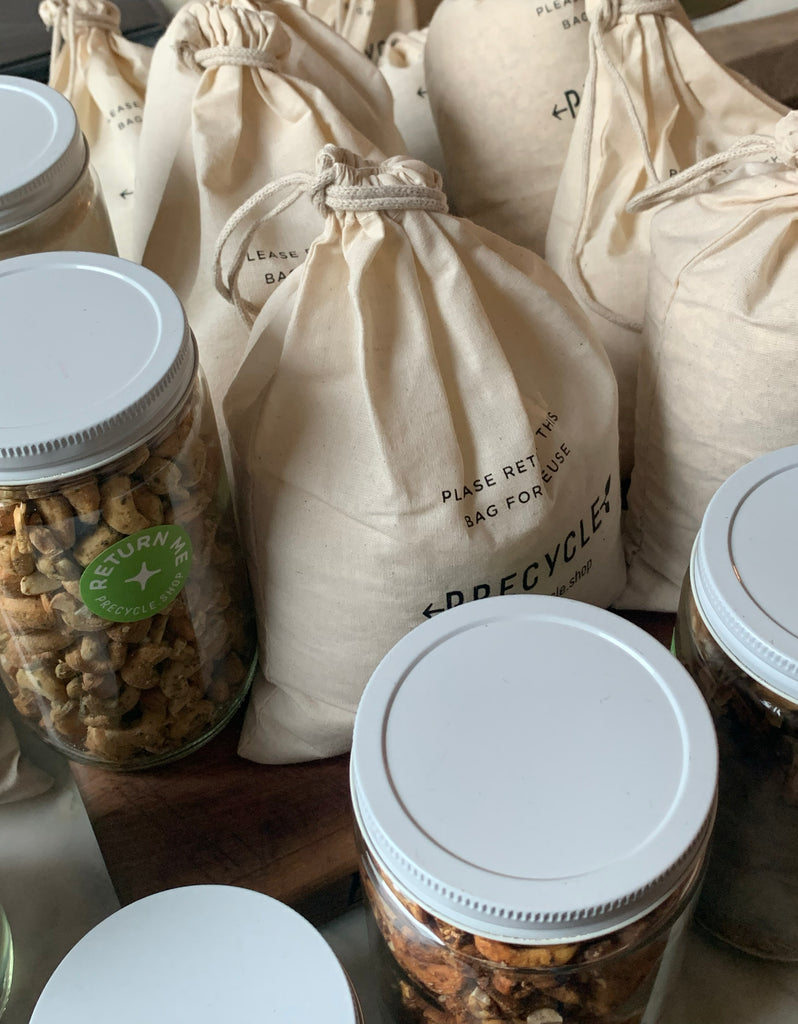 05/27/22
Donate: Moms Demand Action.
Life Hack:
Precycle
is a shop in Bushwick that sells package free bulk food, produce and home goods.  They have now begun a delivery option where everything comes in their reusable jars and tote, in a reusable bag, delivered by an electric van. All of the empty containers and bags are picked up at your next delivery.  It could not make shopping for groceries without plastic any easier.
Art: The abstract and figurative woven tapestries of
Diedrick Brackens
.
Small Business: I spoke on a panel recently with the owner of
Sweet Pickle Books
, a pandemic born business on the Lower East Side which sells used books, and pickles. If you bring in a donation, you receive a jar of pickles.  I was equally charmed by the owner and and the concept of the store, a definite spot to visit.
Exhibition:
MASA
, the influential Mexico City based exhibition platform has popped up in Rockefeller Center through the end of June.
Magazine: I recently picked up the 2nd issue of
Mother Tongue
, a biannual print magazine that isn't your typical magazine about mothering. Instead it celebrates modern motherhood through storytelling in a range of subjects, very refreshing to read.
Food: 
Natoora
, the food delivery operation which buys only in season produce directly from small scale farmers opened a jewel box of a store / deli, it is so tiny and charming.  The flowers I picked up there from a farm in Massachusetts lasted perfectly for a week.
Beauty Item: I am currently stocking up on sunscreen for the summer, and am giving
t
his one a try
.
Quote: I was reminded in an article in the aforementioned Mother Tongue magazine of a quote from Michaela Cole during her Emmy acceptance speech that I haven't been able to sha
ke. "I dare you. In a world that entices us to browse through the lives of others to help us better determine how we feel about ourselves, and to, in turn, feel the need to be constantly visible, for visibility these days seems to somehow equate to success. Do not be afraid to disappear, from it, from us, for a while, and see what comes to you in the silence."